— Science islamique : "La Terre ne tourne pas, c'est prouvé".
— Lille : Gérard Mulliez, fondateur d'Auchan, débarque chez les Jeunes communistes du Nord.
— Vergue : passage de Tivoli, de la rue Saint Lazare.
— Sheikh dupes art conmen with photocopied money.
— "These vintage GE appliances are original to my house circa 1956. The house was never occupied and appliances were never used. The manuals were still taped to the appliances. I purchased the home in 2010 and I am selling: side-by-side wall refrigerator, wall oven, cooktop, double bowl washboard sink, and dishwasher."
— The Last of the Typewriter Men.
— Oscars: Behind the Scenes in the TV truck (1996).
— Macintosh : Cathode, cool vintage terminal app.
— Michigan: Man burned down sex shop to eradicate porn.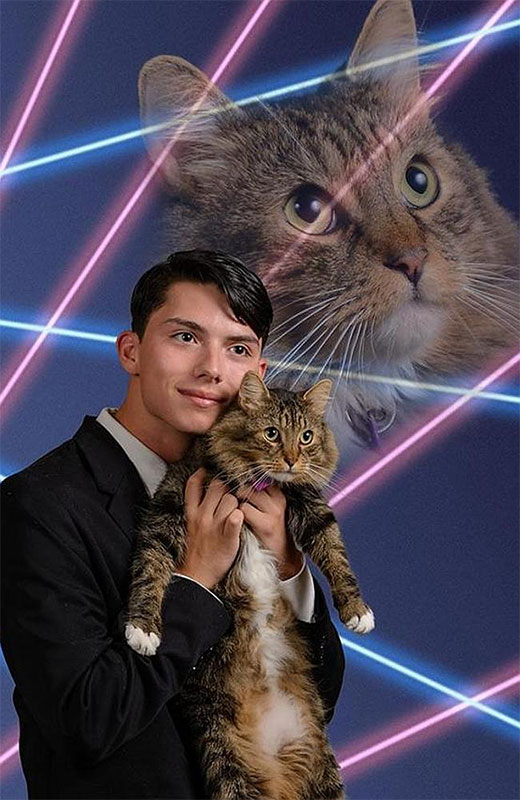 Draven Rodriguez, who found internet fame with 'laser cat' photo, dies at 17. Poor Mr Bigglesworth.